People and Culture
ROC believes that an important key to success is a strong corporate culture. Elements of our corporate culture include:
being open in our communications;
pursuing excellence in all our activities;
respecting our teams, partners and stakeholders; and
conducting all our business activities such that we do not harm our personnel, neighbours or the environment.
ROC has a commitment to building internal capability and we consider this to be a key driver in our ability to perform, change and grow. We want to build an organisation that delivers real outcomes, aligns the efforts of its people, leverages its strengths and creates a high performing culture. Every ROC employee contributes to that team, fostering a supportive learning environment in which significant professional training and development opportunities are provided.
We encourage creativity and innovative thinking, providing our employees with the opportunity to face new challenges and take on increased responsibility. We operate in an open working environment where our people are valued and their achievements recognised.
Part of our strategy is to be committed to protecting the safety, health and welfare of our employees, customers, contractors, visitors and the community. Safety is a key aspect of our business and underpins all operational activities.
Attracting and developing talent
ROC offers diverse and exciting career opportunities for people in the regions in which it operates. We offer a wide variety of career paths across many professions and employees who join ROC join a business that offers a unique working experience in each of these locations.
ROC is committed to recruiting, training and promoting individuals based on competence and skills, regardless of gender, age, disability, ethnicity, religion, sexual orientation or cultural background. Recruitment standards are maintained to the highest level and are fair, consistent and appropriate.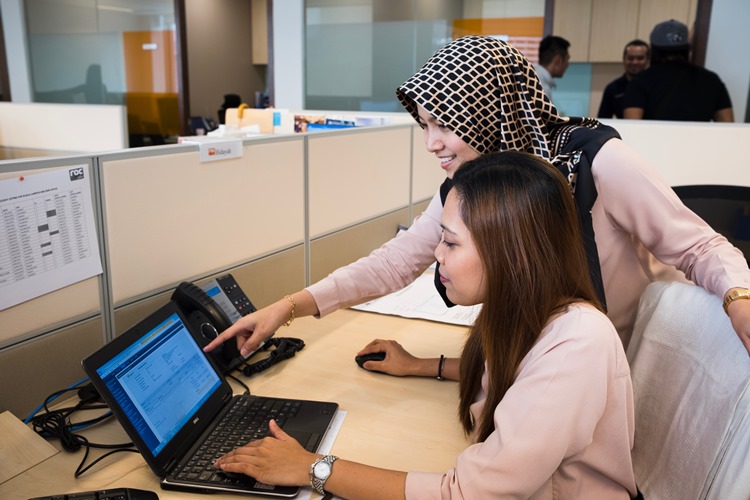 Diversity and inclusion
ROC is an Equal Employment Opportunity (EEO) employer. We consider EEO a fundamental operating principle and know that diversity and inclusion helps us to improve business results, enhance our reputation and attract, recruit, engage and retain a team of talented people.
A diverse workforce is vital to our success and aligned with our core values. We recognise that employee and cultural diversity encourages a broad range of skills and ideas which help ROC build stronger relationships at a local level. We actively recruit locally in the countries in which we operate and invest in mentoring and capacity-building initiatives.